About Cincinnati Structural Engineer
Structural Engineers diagnose structural issues & design engineering solutions.

Contractors

install the solutions.

Sales people sell services.
Call your Cincinnati Structural Engineer, Mike Montgomery at 800-285-3001 (scheduling) or 513-703-5503 for a structural inspection that will diagnose the true problem and recommend an engineering solution and SET YOUR MIND AT EASE.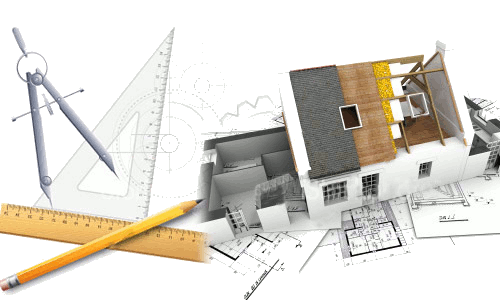 Buyers Protection Group is a multi-office inspection company that is committed to providing you with structural engineers in Cincinnati, Fort Thomas, Mason, West Chester, Florence & surrounding Communities who will provide you with the most accurate assessment of potential structural foundation cracks, basement seepage and structural concerns for your home or business. We approach every client with a focus on their concerns. We do not have any construction personnel to keep busy or suppliers demanding we sell their products to keep a license with them to allow us to purchase their products. We are licensed professional structural engineers committed to your needs, not a salesman working on a commission.
For over twenty years, We have been providing economical engineering solutions for the structural concerns of home and business owner's in Cincinnati, Fort Thomas, Mason, West Chester, Florence & other cities. If your home or business does not need repair, we will tell you. If repairs are suggested, our engineering designs allow you to get multiple bids from contractors, get a building permit and have a permanent record of the repairs. Buyers Protection Group has an excellent reputation throughout Fort Thomas, Mason, Cincinnati, West Chester, Florence and other Communities. We are recommended by the news media, past clients, several lending institutions and real estate agents. Without the commitment to material suppliers, we can suggest various methods of repair if we feel there are choices. Then our clients can be involved in the decision for the types of repairs we design. Nothing makes us feel better than providing the right engineering solution for you. We are recommended by several foundation repair companies and basement waterproofers to call us first. Real Estate agents recommend us for their own homes, family and clients. We are on the inter-office electronic computer bulletin board of several large corporations for employees looking for structural engineering solutions.
We have been hosted on Channel 9 news with John Matarese (Don't Waste Your Money), Paula Toti on Channel 12 news and Howard Ain on Channel 12 news. Howard Ain's story also was published in the local community newspapers on Wednesday, September 5, 2007. We still get client references from these consumer protection broadcasters.
Education for the Real Estate Industry
We provide a state approved three hour Continuing Education Course for Real Estate agents that has been approved in Ohio and Kentucky, including the following cities Florence Cincinnati, Fort Thomas, Mason, and West Chester. We have given at least 50 classes with more scheduled. We provide this service to allow the Real Estate agents to become more knowledgeable for their clients about structural engineers and the engineering services that are available; and to educate everyone that the most economical foundation repair starts with a structural engineer.
Buyers Protection Group is known for:
Providing the right advice and recommendations.

Excellent reputation or the "Go-To" firm. Honesty, integrity, and great value.

Find the best way to repair your foundation problem by engaging an experienced engineer for an unbiased opinion.
Contact us at 800-285-3001 to schedule a structural engineer to inspect your home or business.